As of June 1st, 2022, RECA (Real Estate Council of Alberta) has divested itself from offering Real Estate Licensing Courses in Alberta. This has been a big news in the Alberta Real Estate Industry as RECA is the direct authority that regulates Real Estate / Mortgage Brokerage – Licensing Services in Alberta.
In reference to the same topic, there has been a buzz about the new "RECA-Recognized Course Providers" for Real Estate / Mortgage Brokerage Education in Alberta. And we are absolutely pleased to announce that we, Alberta Real Estate School, have been approved as a RECA-recognized Course Provider to offer Real Estate Pre-Licensing Courses in Alberta.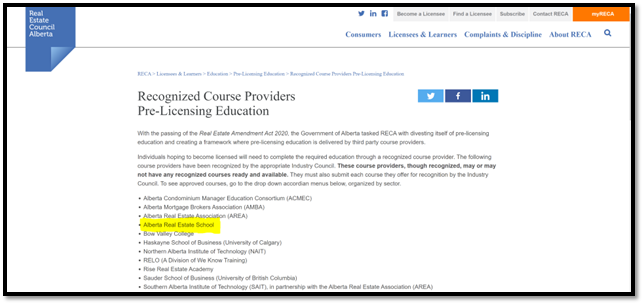 Check it out yourself at RECA's website for the list of approved Course Providers.
First of all, who is RECA?
The Real Estate Council of Alberta (RECA) is the governing body for Alberta's real estate brokerage, mortgage brokerage, property management, and (New) condominium management licenses.
In other words, RECA licenses and regulates real estate agents, mortgage brokers, property managers, and condominium managers to enhance consumer protection.
What were RECA's original duties?
Licensed professionals have to meet RECA's Eligibility Criteria to enter the industry. They're required to comply with RECA's rules for doing business along with competently assisting the public of Alberta in buying, selling, or managing a property or condominium, or obtaining a mortgage.
RECA primary role in the industry was to offer:
Education – Eligibility, Courses, Exams:

RECA offered Eligibility guidelines for applicants in order to enter into Pre-licensing courses. Self-paced online pre-licensing course materials were offered by RECA. The pre-licensing exams were also under RECA's administration.
Issuing, Renewing and Cancelling Licenses: RECA is the only body who is authorized to issue, renew or cancel licenses for real estate, mortgage brokerage, property management and condominium management professionals in Alberta.
Information & Resources: RECA is the one-stop shop for all the resources that you may need as a Real Estate / Mortgage Brokerage Professional or client.

Regulation of Bylaws:

RECA sets and regulates the functionality of the industry standards and makes periodic checks on the professionals to ensure fair operations are taking place.
Why RECA gave up Pre-Licensing Education?
Couple of years ago, KPMG (Klynveld Peat Marwick Goerdeler) did an audit on RECA and realized that education should be moved away from RECA and should be passed on to other educational institutions.
This created a need to amend the Real Estate Act (REA), Alberta, thereby changing RECA's role in the Alberta Real Estate Industry to make it more robust and useful to the learners and other industry professionals. Visit the link ahead to get further details on the Amendments to the Alberta Real Estate Act.
The course content is still licensed by RECA. All courses and course providers become recognized by RECA if they pass the application process; Also, RECA's content can be licensed but some course providers are creating their own materials. All recognized course providers must map their courses to RECA's competency exam blueprints.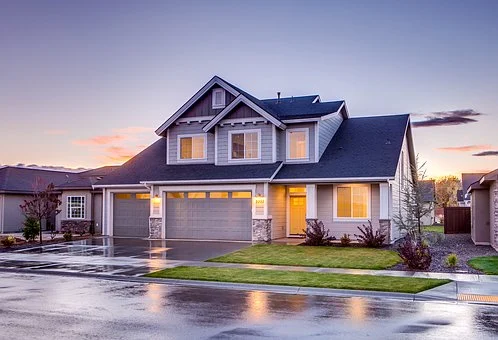 Tip for New Learners
The course materials offered by the various course providers will stick to RECA's course competency exam blueprints. The exams for the courses will still be offered by RECA in the same format and approach, without making any major changes making it good for the learners.
Steps for becoming a Licensed REALTOR®, Mortgage Broker, Property Manager, Condo Manager in Alberta

– After June 1, 2022
The way it would work from June 1, 2022 onwards is –
STEP 1: Register yourself with RECA by meeting RECA's Eligibility Requirements.
STEP 2: Select a RECA-Recognized Course Provider for the specific courses that you are interested in.
STEP 3: Pass the required number of courses that you need for a specific license you are looking to get.
STEP 4: Join a Brokerage – and that completes the process to get you licensed in any of the industries (real estate, mortgage brokerage, property management or condominium management).
Changes in total that are effective in the Alberta Real Estate Industry since June 1, 2022
RECA's Education Divestment
Changes in the REA (Real Estate Act)
New Course Providers for Existing Pre-Licensing Courses
Changes in the Condominium Property Act
Introducing Condominium Management Licenses & Pre-Licensing Courses
Benefits of RECA Changes to New Learners & Licensees
Learners will have more options to explore and select the course providers that suits them and will not have to self-study everything by themselves.
All these course providers will be RECA-Recognized.
The base content of the courses offered by the RECA-Recognized course providers will be inline with RECA's course competency and exam blueprints, making it reliable for learners.
Some course providers will also have the option of offering multiple training options including tutoring or in-person training, thereby making it beneficial for the learners.
Where to find more updates?
Some of these changes are still in-process and are functioning on an ongoing basis. More updates will be posted once there is a confirmation about the news from reliable sources. Keep in touch!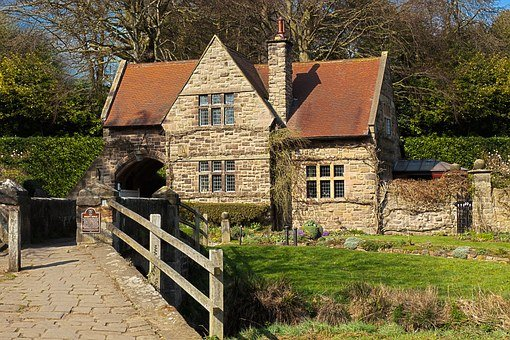 Need help with Exam Prep for Real Estate & Mortgage Brokerage Courses?
Visit our YouTube Channel and watch a demo of our Tutoring Sessions!!
Get our Focused Study Guides, Video Courses and "in-demand" Tutoring Sessions to get you through the Real Estate Exams on the first attempt!
Get in touch with at 587.936.7779 or support@albertarealestateschool.com.
Happy Studying!