Becoming a Real Estate Agent is a hectic process, but what after you become one? What do you do after getting your Real Estate License? How will you get clients as a New REALTOR®??
Here's the time where most new REALTORS® need help and support with. New Agents are already overwhelmed as they take their baby steps in the Real Estate Industry. Let alone getting to know the Real Estate laws, rules, policies and education, they also have to manage their Real Estate business. Real Estate Agents are their own brands and they have to manage branding and marketing of real estate business in order to make it run. And to be successful with it is a big challenge. Let's see what can we do in this.
An Interview between Experts – Indy Khosah & Raman Gakhal
In the Interview between Indy Khosah and Raman Gakhal today, we will discuss some of the most important strategies that will help new real estate agents find sources to build clientele and run their real estate careers successfully.
Indy Khosah is a veteran Real Estate Agent/Mentor and have been successfully serving the Alberta Real Estate Industry since 12 years now. Raman Gakhal, as we all know is a role model for New REALTORS® , being a successful REALTOR® – turned Tutor – turned Broker for Venus Realty and is now turned MENTOR for New REALTORS® to teach them all the tips and tricks to get running in the Alberta Real Estate Industry.
How to get Clients as a New REALTOR®
Becoming a Real Estate Agent is owning a business. Real Estate Agents can only dream of sitting back and waiting for leads to come to them to give them business. But the fact is, you will have to take necessary steps in order to get business. The first step you can take is:
1. Work on Your Sphere of Influence
Your sphere of influence are the people you already know. Rather than finding new people and marketing yourself to them, first target your connection and let them know that you are a REALTOR®. Not everybody will know that you have got your real estate license. Tell your friends and relatives that you have become a Real Estate Agent and that you can help them with their real estate needs. Ask for their connections who might be in need of any real estate help or advice, and get in touch with them. They already know you as an individual and that can definitely help you to eliminate the first step of marketing yourself from scratch.
2. Target your Community
Your community is the next closest thing to advertise after your circle of networks. Word of mouth spreads faster in small and closed communities – be it religious, cultural or social groups. Once you spread the word in your network, they can help you in socializing your brand within the community.
3. Act as a Real Estate Counsellor rather than a Businessman
As a Real Estate Professional, you can offer some free giveaway(s) and act as a valuable resource of information and advice when it comes to real estate. You can offer Free Home Evaluation to potential clients, Real Estate Investing Tips to close friends and relatives, host seminars or webinars on Facebook groups for free real estate advice like staging tips, or generic information that can help people get into real estate like first time home buyer tips, mortgage pre-approval advice, credit score information, real estate news and updates, and much more.
4. Use the power of Social-Media
Social Media is the biggest tool of marketing in today's day and age. It can influence your brand to an extent that you might not need any other source of marketing if you can master it. Just post regularly on sites like Facebook, Instagram, YouTube, and Linked, participate on groups, advertise your services on sites like marketplace, Kijiji, etc.
You can create your own organic content like posts, reels, videos, share your projects, experiences, details – basically anything and everything that you do in your business. Apart from this, you can also run ads for promotion.
5. Create a Professional Website
A website these days acts like a business card. All the information about you and your business can be made available on your website. For example, we have made a website for our Real Estate Brokerage – Venus Realty.
All the information related to your work is presented at one place. A website also creates trust and credibility for your brand from a client's perspective. You can post personal blogs and information that you want to share through the website. It can boost your local SEO, can be a primary source to promote yourself as well as provide you options to get leads through landing pages.
6. Start Email Marketing
The leads that you collect through social media, website forms as well as other enquiries can be used to create a database for your email marketing campaigns. It is a very important tool as it can passively turns leads into conversions and sales. Sending out emails is the best way to stay in touch with your audience. You can send tips insights on various real estate topics on the email. It can remind them about you as a New REALTOR® and increases your chances of getting clients.
7. Top up your Local SEO game
Local SEO includes location-based marketing. If you are serving a particular community, area, or city for your real estate services, you can market yourself as the "Local REALTOR®" of that region. It will help you target your close communities and circles which increases your chances of getting clients that you might already know. It can include – social media marketing targeted on specific location, on-page SEO of the website with location keywords, google-my-business marketing and much more.
8. Networking within the Real Estate Community
It is very important to know updates and inside stories about the local real estate industry within the community you are serving. It gives you real-time updates, access to insider information, and makes you aware of current local case-studies. The information that you get with community networking can help you understand the local market in a much better way and helps you strategize your moves accordingly.
9. Tie up with a Mortgage Broker
Every REALTOR® should work with a Mortgage Broker, especially Buying Agents. The reason being – your clients are home buyers and most of them can be first-time home buyers. When buying a house, along with the type of property, a client has to also keep in mind his mortgage – as without one, it is almost impossible to buy a property. If you as a Real Estate Agent, can offer your clients mortgage services by tying-up with a local mortgage broker, it will give your clients convenience. This will make them want to work with you as they will get most of the necessary services at one place.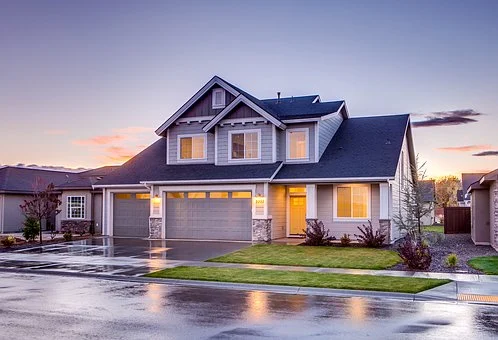 Join Alberta Real Estate School for expert help with understanding the concepts of Real Estate and getting uncommon and detailed tutoring sessions personalized as per your needs. Get our personalized Notes designed to get you through the Real Estate Exams in the first attempt! Visit our list of Real Estate Tutoring Sessions for details.
If you have any doubts for Exam Preparation of any of the real estate courses or topics, reach out to us directly at 587.936.7779.
We hope you found this information useful. You can also listen to this blog on the Podcast Channel below. Stick to us for our latest updates.