Certificate of Title is a very important document, not only for Buyers/Sellers but for REALTORS® as well. Real Estate Agents have to work to-and-fro around Title Certificates for their clients in order to provide detailed information on the property which cannot be found through any other sources.
But many of the REALTORS® don't know – How to Pull a Certificate of Title in Alberta. If you are aspiring to be a Real Estate Agent, then this is something you really need to know.
As a REALTOR®, Certificate of Title is required every time we write an offer or when we want to find information about the property before we list the property. It is also a very important topic that you can expect on your real estate exams as well.
We are stressing around one thing here which is – Certificate of Title. But why? What exactly is a Certificate of Title? Why is the Certificate of Title so important for a real estate property? What does a REALTOR® get in a Certificate of Title?
This is where Alberta Real Estate School comes into the picture. Our Tutoring Sessions are the best way to learn the topics in detail. But for now, let's understand a few terminologies here –
What is a Certificate of Title?
A Certificate of Title is a government issued certificate of ownership of a piece of land that records detailed information about that particular piece of land such as legal description, municipal jurisdiction, ownership and registered interests.
Why is a Certificate of Title important?
Every parcel of land in Alberta is governed by the Land Titles Act and managed by The Land Titles Office. It is part of the Registry Services Division of Service Alberta responsible for housing all registered plans, titles, and documents relating to land and land rights in Alberta.
There are over 160 different types of documents and plans that can be registered against a certificate of title, and all must comply with current legislation, policies, and procedures before they are accepted for registration.
What Information does a Certificate of Title contain?
Current Registered Owners
The certificate of title will reflect the full names and addresses for service of the person(s) who own that particular property.
Type of Land Ownership
The certificate of title will also reflect the form of ownership of the parcel. In Alberta, there are 3 ways a property can be held – Sole Owner, Tenancy-in-common and Joint Tenancy.
Legal Description
A legal address is not the same as a municipal address. The official description of any land is used for legal purposes. Municipalities use Plan, Block and Lot No. for legal land descriptions.
Where can you find a Certificate of Title in Alberta?
The Land Titles Officer no longer issues a paper Certificate of Title, but a paper copy may be available from any Registry Agent in Alberta. An electronic copy is available on the Spatial Information System (SPIN) operated by Alberta Registries, Service Alberta.
What is the Spatial Information System (SPIN)?
SPIN is the land titles' online database system that allows searches of a wide range of property related documents such as titles, plans, registered interests, historical titles, condominium bylaws. The online system is accessible 7 days a week.
This information can be very useful to REALTORS® as well as homeowners. Now, if you get any questions about pulling a Certificate of Title in Alberta, you know where to go!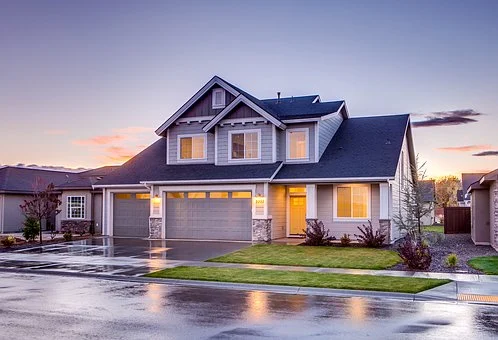 Join Alberta Real Estate School for expert help with understanding the concepts of Real Estate and getting uncommon and detailed tutoring sessions personalized as per your needs. Get our personalized Notes designed to get you through the Real Estate Exams in the first attempt! Visit our list of Real Estate Tutoring Sessions for details.
If you have any doubts for Exam Preparation of any of the real estate courses or topics, reach out to us directly at 587.936.7779.
We hope you found this information useful. You can also listen to this blog on the Podcast Channel below. Stick to us for our latest updates.